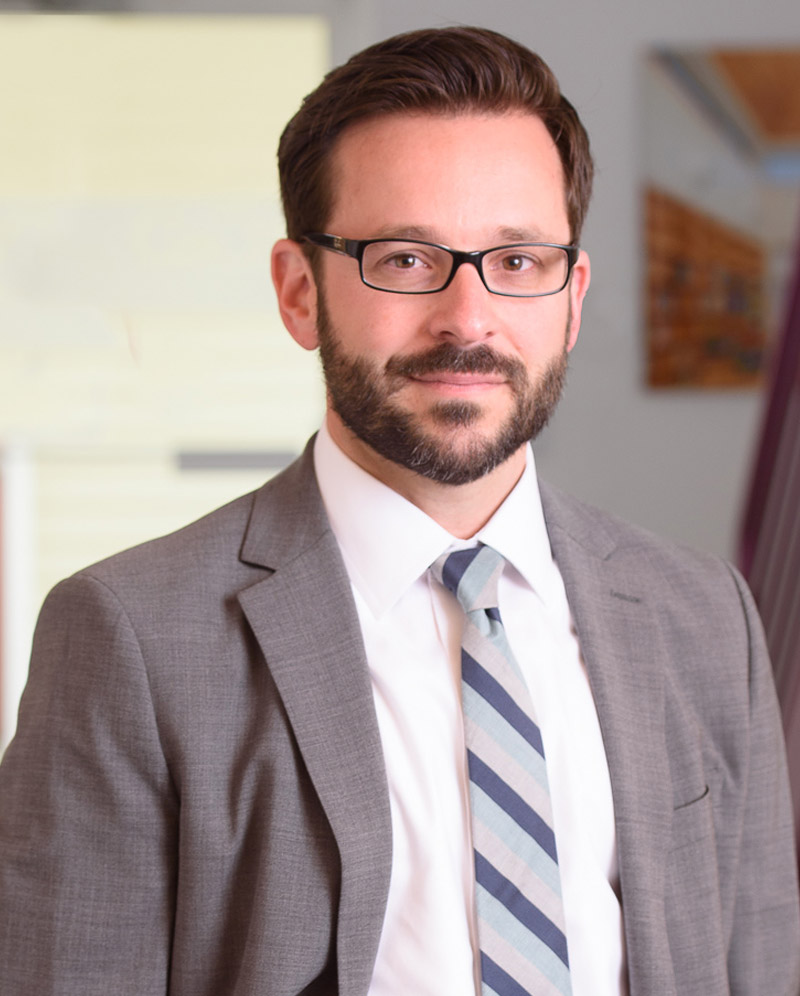 Travis S. Schnell
AIA, Principal

Travis joined the firm in 2006 as an Intern Architect and held positions as an Associate and Associate Principal. Travis' multifaceted experience encompasses a wide range of community centric facilities including educational facilities, nature centers and recreational clubs.
Travis is currently leading the development of a sustainable new educational pavilion for the Wolf Conservation Center and a new fieldhouse for the Indian Mountain School. Travis has lent his technical and design expertise along with enthusiastic leadership to several of the firm's award-winning projects, all of which involved the complete re-envisioning of existing facilities resulting in the transformation of the Rippowam Cisqua School, Shorehaven Golf Club and the Great Neck Public Library. Travis' experience also includes masterplan work for the Teatown Lake Reservation Center where he helped the organization imagine how a new visitor center can be incorporated into their historic bucolic structures. Recently he complete work on the new Ossining Children's Center, bringing to reality a dream of the 120 year old community institution.
When he is not working, Travis has spent the last 10 years volunteering with the Jolly Rovers, a Non-Profit trail building organization that specializes in regional technical stonework, keeping him grounded to the local community and the outdoors.