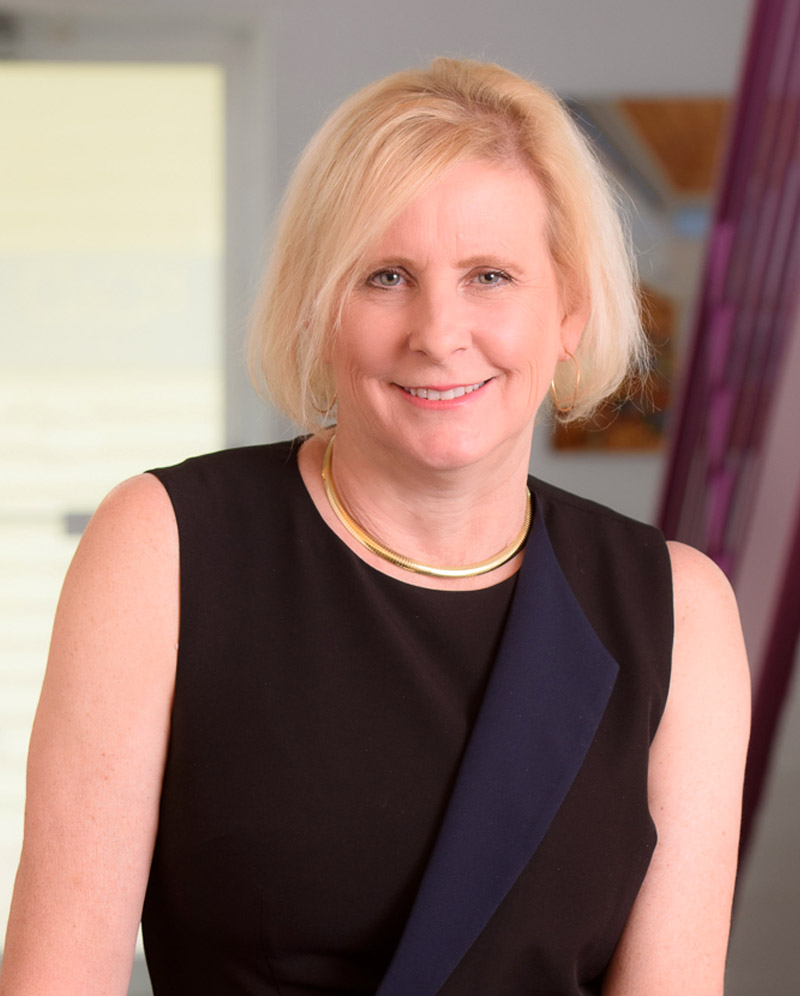 Susan D. Davidson
Associate AIA, Associate Principal – Director of Interior Design

Sue first joined KG+D's predecessor firm Kaeyer, Parker & Garment in 1987. After five years with KPG, she spent time at several design firms including two years as a solo proprietor for he own design studio. She returned to KG+D in 1999, was promoted to Associate in 2000, promoted to Associate Principal in 2013 and named Director of of Interior Design in 2021.
Sue's interior design experience spans all project types and sizes, from small commercial offices and retail build-outs to educational facilities, municipal offices and large corporate headquarters. Sue has provided these services for virtually all of KG+D's projects within the past 20 years and has extensive knowledge of product durability, maintenance, sustainable materials and cost-efficiency. Her expansive knowledge of finishes, manufacturers and product applications, as well as the durability and life expectancy of products helps clients gain the best possible products for their budget.