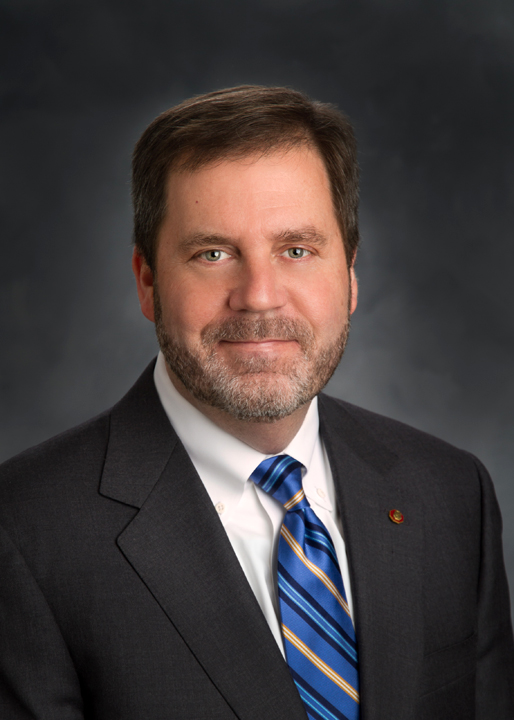 Russell A. Davidson
FAIA, Managing Principal + President
Russ joined KG+D's predecessor firm, Kaeyer, Parker & Garment in 1986 as an Associate, and was Principal of the firm for six years before becoming President in 2000. With 35 years of experience planning educational, commercial, religious and municipal facilities, he has extensive knowledge of the New York State public and private construction markets, educational planning requirements and trends, campus planning and successful bond referenda. Russ' ability to develop creative design solutions that meet the program and project goals of the owner, with thoughtful attention to project site and context, has led to an exceptional level of client and community satisfaction with the end products delivered by KG+D.
Russ plays an active role in furthering the profession of architecture and the value of public achitecture. Russ has held leadership positions with the American Institute of Architects since 1999 culiminating in his role as National President of the AIA in 2016. Russ was elected to this position by the 90,000 members of the AIA served as it's 92nd president in it's over 150 year history and was the first National President from Westchester County. As an AIA leader, he has advocated for policy reform on issues that are important to our clients including funding for social infrastructure projects specifically, schools and libraries. As president, Russ traveled internationally and nationally and spoke about the public impact of design. In the fall of 2016 Russ convened the "Build America Summit" at the New York Times Center in New York City. This two day event focused on the critical need for our country to invest in the Public buildings that define our communities.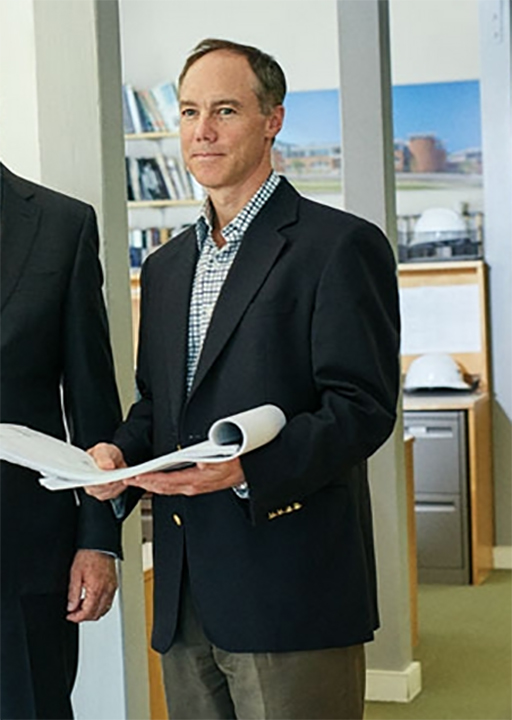 Erik A. Kaeyer
AIA, LEED AP, Design Principal + Vice President
As KG+D's Principal for Design, Erik oversees the firm's design quality standards and is responsible for a significant portion of the creative design work. He joined KG+D as an Associate in 1998 and was named Vice President in 2000.
A graduate of Cornell University, Erik began his career in architecture at Skidmore, Owings & Merrill in London and spent eight years in Chicago, first as a designer with Destefano & Partners and later as Senior Project Architect at McClier Corporation. At KG+D, he has led the design of award winning projects such as addition and renovations for the Rippowam Cisqua School and Eagle Hill School, the new Seven Bridges Middle School in Chappaqua, Jacob Burns Media Arts Lab, the first LEED Gold Building in Westchester County and the New York State Judicial Institute at Pace University Law School, the first facility of its kind specifically dedicated to the continuing education of judges and their staff.
Erik employs a unique design approach for every project drawing upon site characteristics, context, light and sustainable concepts to creatively interpret each design program. His interest in energy conservation and sustainable design, and his ability to create designs that innovatively meet the owner's program and budget goals has helped deliver successful projects to the firm's clients.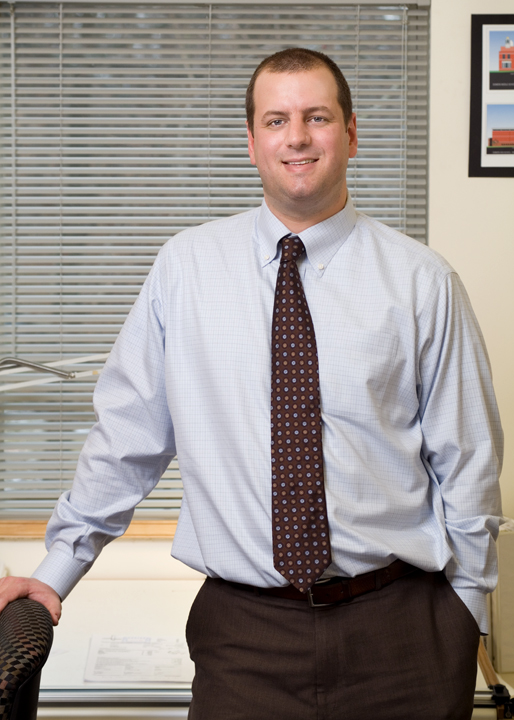 Walter P. Hauser
AIA, Principal
Walt joined KG+D in 2004 as a Project Architect, was promoted to Associate in 2009 and named Associate Principal in 2013. His broad range of educational and professional experience includes studies in Germany and Italy, project design and management of private school facilities and high-end residential buildings and the design and construction of equestrian facilities for Old Town Barns in Pawling, NY.
Since joining KG+D, Walt has designed and managed projects for Westchester Community College, Somers Central School District, White Plains City School District, Pawling Central School District, Eastchester Union Free School District, Middletown City School District, Trinity Pawling School, Fordham University and Yale University. Walt was the project architect for the reconstruction of Trinity Pawling's Scully Dining Hall, which was designed to meet LEED standards.
Walt possesses strong management skills with attention to design detail and an outstanding ability to interface and communicate with owners, consultants and contractors allowing him to deliver successful projects to our clients.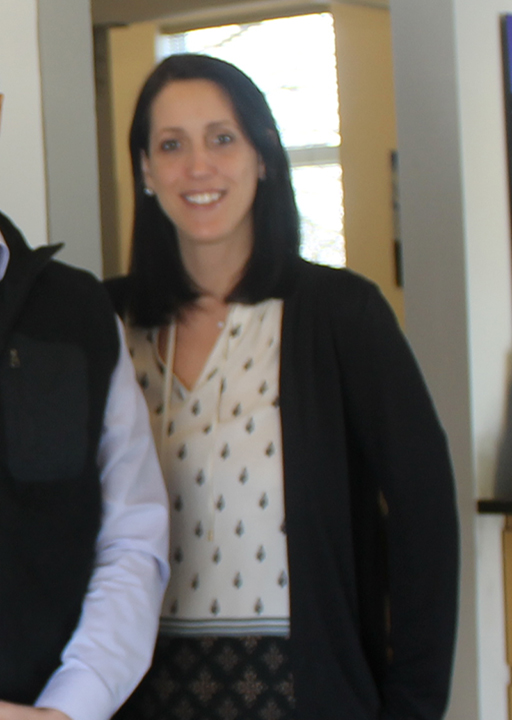 "
Sarah W. Dirsa
AIA, LEED AP, NOMA Principal
Sarah joined KG+D in 2015 as a Project Manager. As an Associate and Associate Principal, Sarah took on a leading role in advancing the firm's Next Generation educational facility design expertise and expanding the breadth of our corporate office portfolio.
Her leadership in some of KG+D's key projects include the development of the new Pelham UFSD Hutchinson Elementary School as well as award-winning additions and renovations to Brewster CSD's JFK Elementary School. Sarah has also developed dynamic and collaborative workspaces for Caremount Medical, Chappaqua Crossing, and Nice-Pak Products. Sarah was the recipient of a 2015 Young Architects Award from the National component of the American Institute of Architects. Sarah recently represented the firm as an educational facilities design expert for a national program entitled Reimagine America's Schools where she participated in design workshops to create pilot projects for educational facilities.
Prior to joining KG+D Sarah served as the first ever Chair of Social Responsibility for HOK, leading the firm's social outreach efforts across 24 locations and 1,800 employees. In this role Sarah was a core member of the pro bono design team for the William Jefferson Clinton Children's Center, a replacement orphanage facility in Port-Au-Prince, Haiti that targeted LEED Platinum Certification.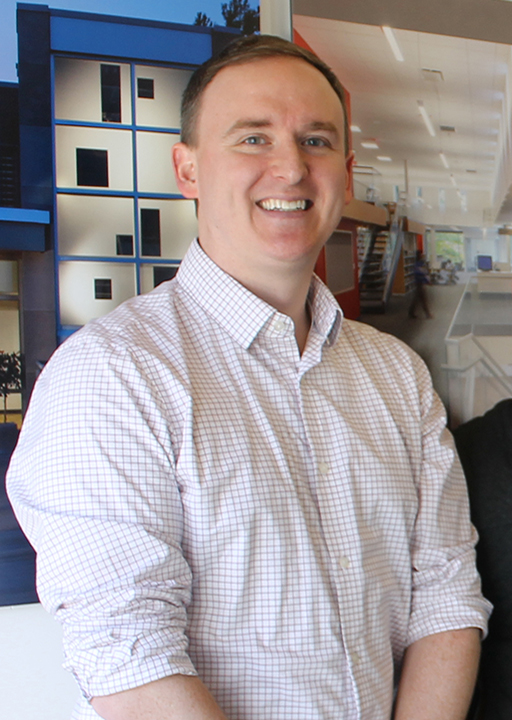 Brian O. Mangan
AIA, Principal
Brian joined the firm in 2008 as an Intern Architect and held positions as an Associate and Associate Principal. Brian has led the firm's work with several local BOCES including the development of a new Alternative High School and the renovation of the Career & Technical Institute at the Salt Point Campus for Dutchess BOCES as well as the adaptive reuse of the former Arden Hill Hospital into a new campus for Orange-Ulster BOCES.
Brian's commitment to design excellence is clear through his contribution and leadership for several of the firm's award-winning projects including the historical preservation and expansion of the Bronxville UFSD's 1929 auditorium, a Community Room addition for the Eagle Hill School and transformative renovations to Scarsdale High School that included the addition of a Learning Commons, Design Lab and Fitness Center. Brian's design and project management skills have also been applied to projects for the Wilton Family Y,
Greenwich Public Schools and the Bedford Hills Community House.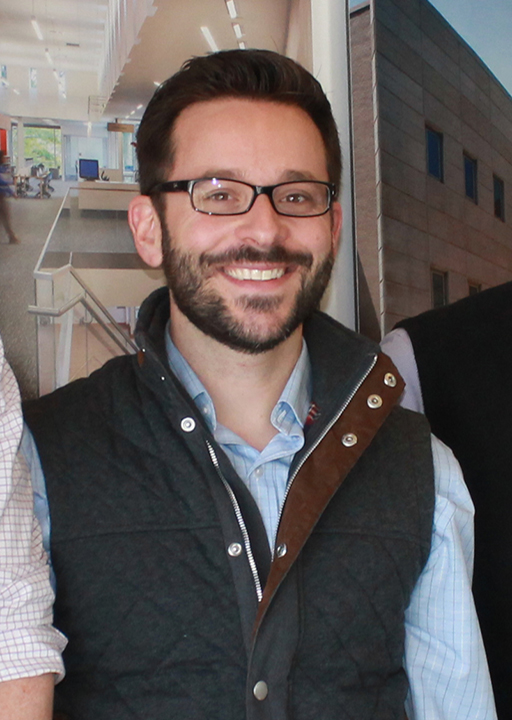 Travis S. Schnell
AIA, Principal
Travis joined the firm in 2006 as an Intern Architect and held positions as an Associate and Associate Principal. Travis' multifaceted experience encompasses a wide range of community centric facilities including educational facilities, nature centers and recreational clubs.
Travis is currently leading the development of a sustainable new educational pavilion for the Wolf Conservation Center and a new fieldhouse for the Indian Mountain School. Travis has lent his technical and design expertise along with enthusiastic leadership to several of the firm's award-winning projects, all of which involved the complete re-envisioning of existing facilities resulting in the transformation of the Rippowam Cisqua School, Shorehaven Golf Club and the Great Neck Public Library. Travis' experience also includes masterplan work for the Teatown Lake Reservation Center where he helped the organization imagine how a new visitor center can be incorporated into their historic bucolic structures. Recently he complete work on the new Ossining Children's Center, bringing to reality a dream of the 120 year old community institution.
When he is not working, Travis has spent the last 10 years volunteering with the Jolly Rovers, a Non-Profit trail building organization that specializes in regional technical stonework, keeping him grounded to the local community and the outdoors.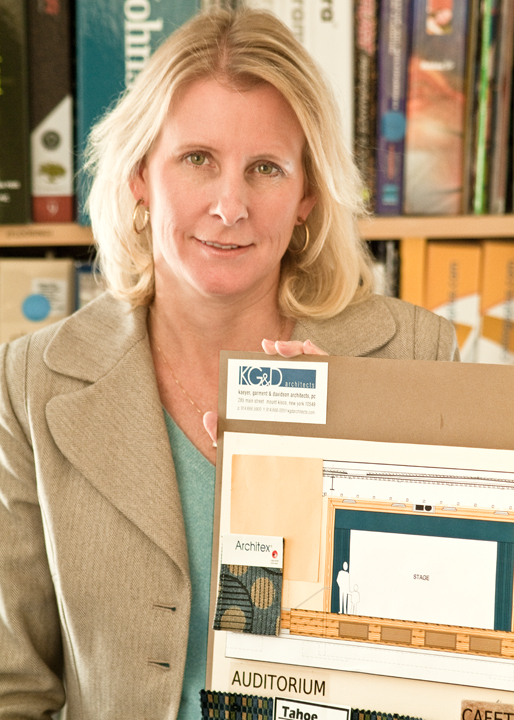 Susan D. Davidson
Associate AIA, Associate Principal – Director of Interior Designer
Sue first joined KG+D's predecessor firm Kaeyer, Parker & Garment in 1987. After five years with KPG, she spent time at several design firms including two years as a solo proprietor for he own design studio. She returned to KG+D in 1999, was promoted to Associate in 2000, promoted to Associate Principal in 2013 and named Director of of Interior Design in 2021.
Sue's interior design experience spans all project types and sizes, from small commercial offices and retail build-outs to educational facilities, municipal offices and large corporate headquarters. Sue has provided these services for virtually all of KG+D's projects within the past 20 years and has extensive knowledge of product durability, maintenance, sustainable materials and cost-efficiency. Her expansive knowledge of finishes, manufacturers and product applications, as well as the durability and life expectancy of products helps clients gain the best possible products for their budget.