New York State Judicial Institute at Pace University School of Law
Location:White Plains, NY
Size:28,000 square feet
Completion Date:2002
Awards:AIA WHV Design Award
The institute is a new 3-story, 28,000 sf training center for State Judges and their staff. It is the first such facility in the nation, providing continuing education and professional training for a court system on the campus of a university law school.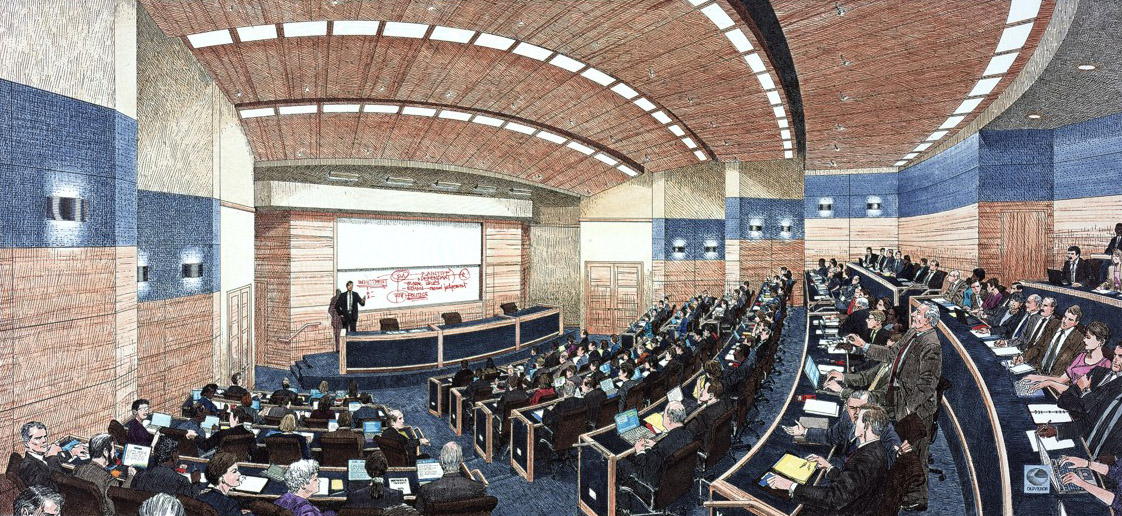 The centerpiece is a 160-seat stepped training room with dais stage that is used for classes and moot court sessions. Other major elements include three break-out rooms for smaller classes, two conference rooms, a business center, small law library, a multi-use dining room, telecommunications linked to the University and State-wide Unified Court System, and teleconference capabilities.
A challenge was to design the building to fit a very tight urban site on the north side of the campus in the shadow of other academic buildings. Materials including yellow brick, limestone, Westchester granite and gray metallic detailing blend with the existing campus architecture.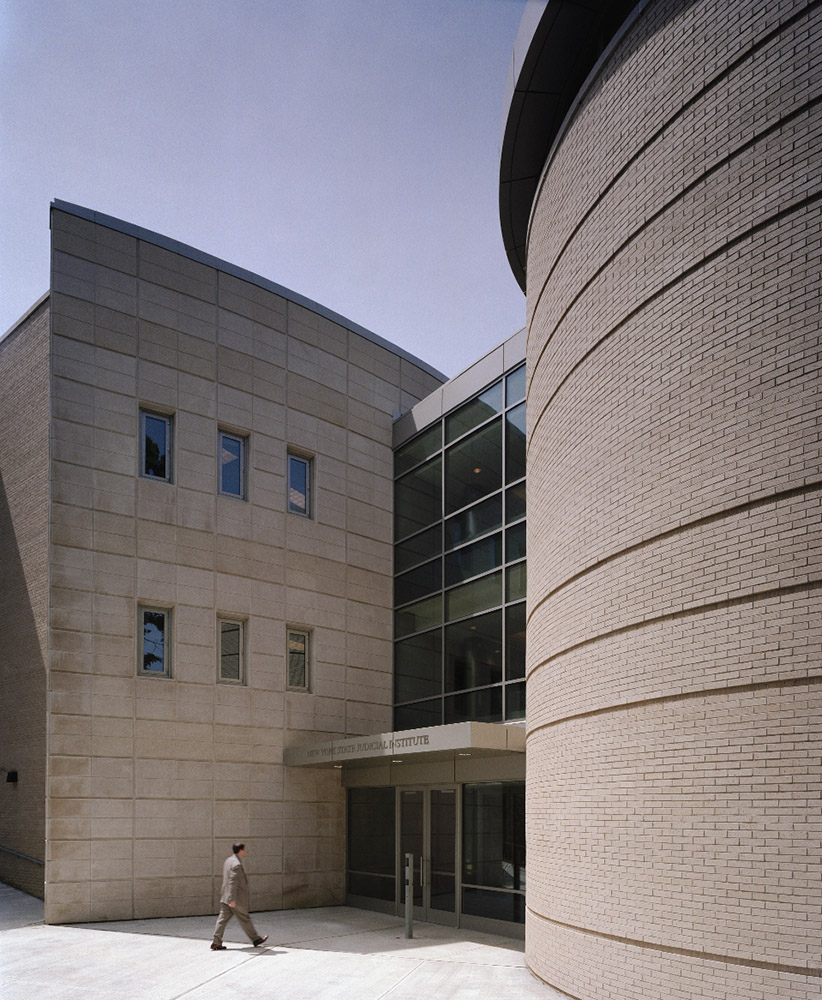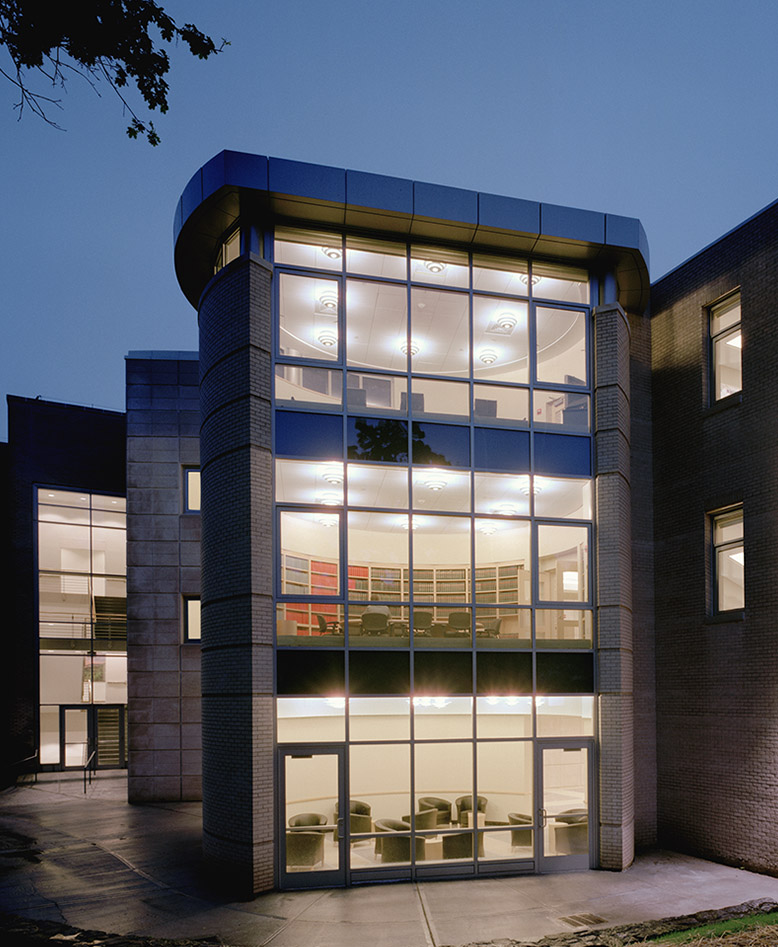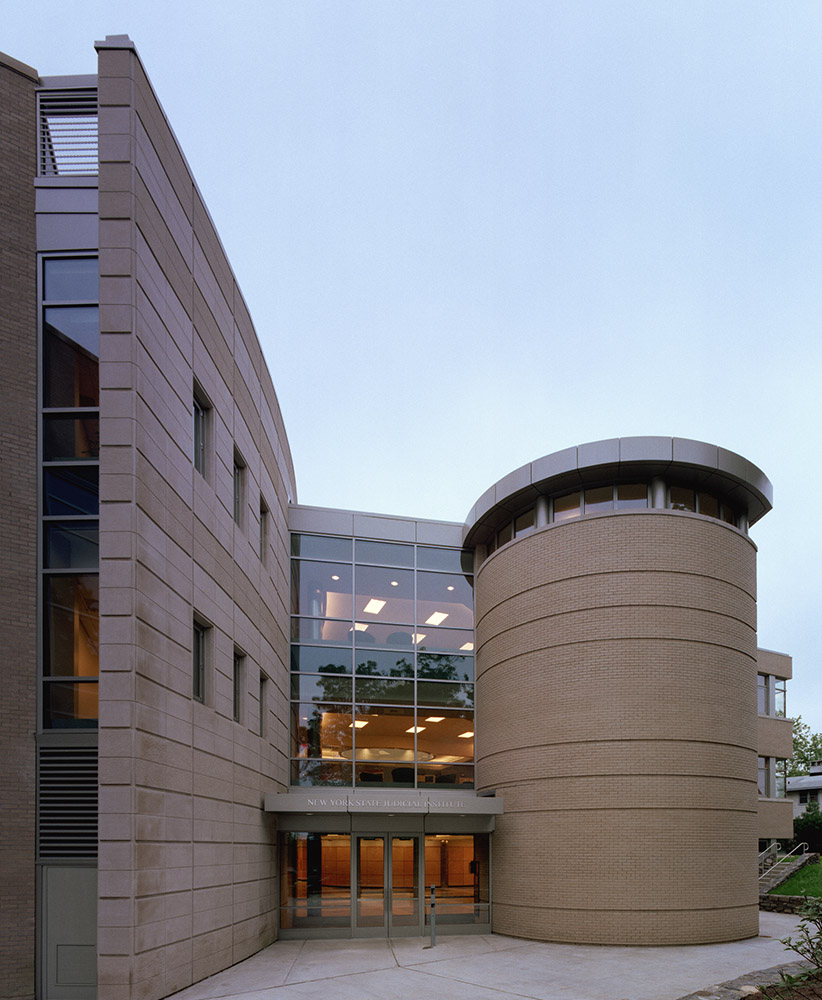 A prominent entrance uses a curving wall and cylinder-shaped atrium that reaches up and brings illumination down into the core of the building, filling it with natural light. The cylinder creates bright, airy conference areas inside, and the curving surfaces aid in the flow of the building and make it seem larger. The final product is a building that is functional, appropriate to the site and beautiful.