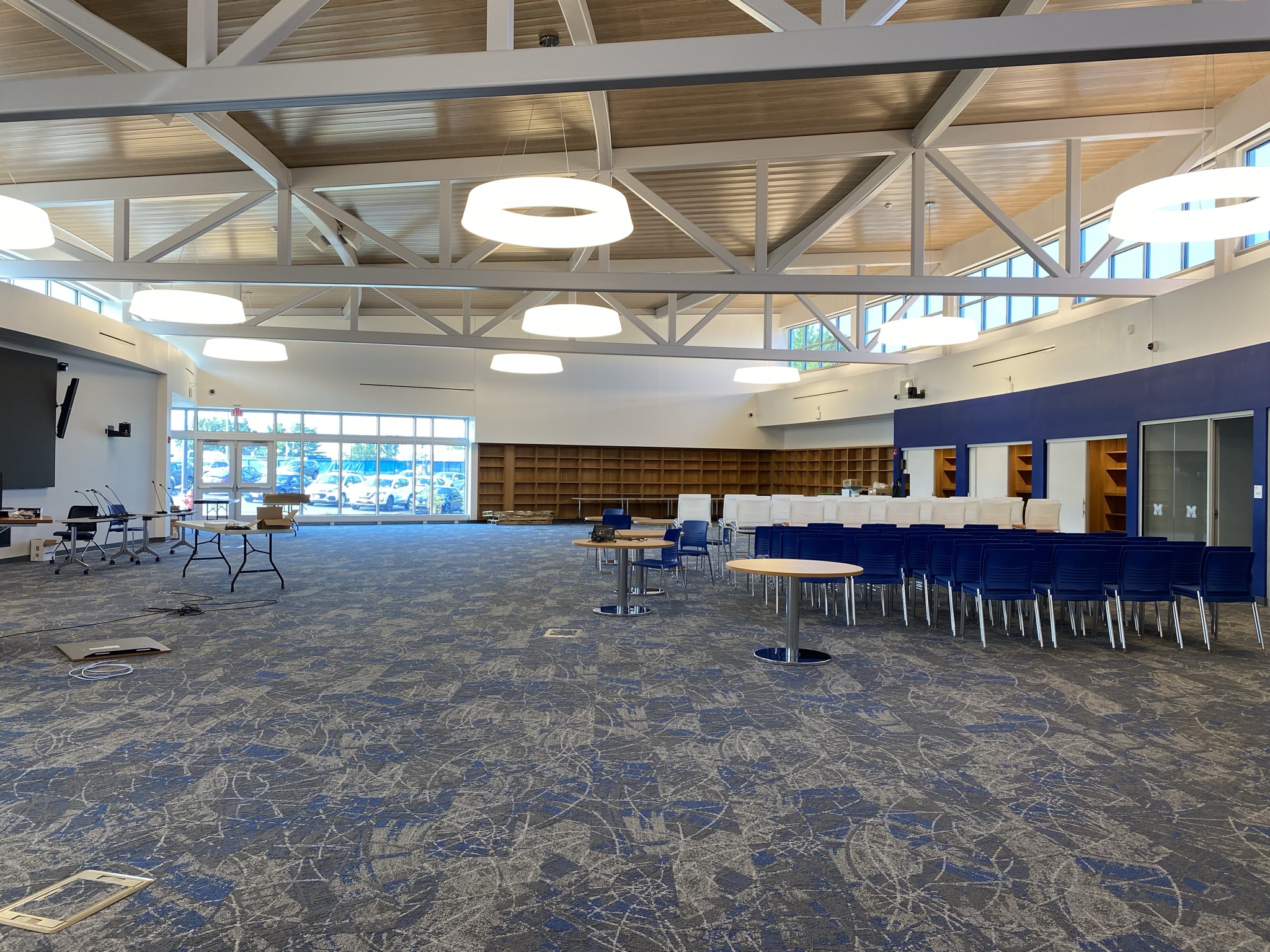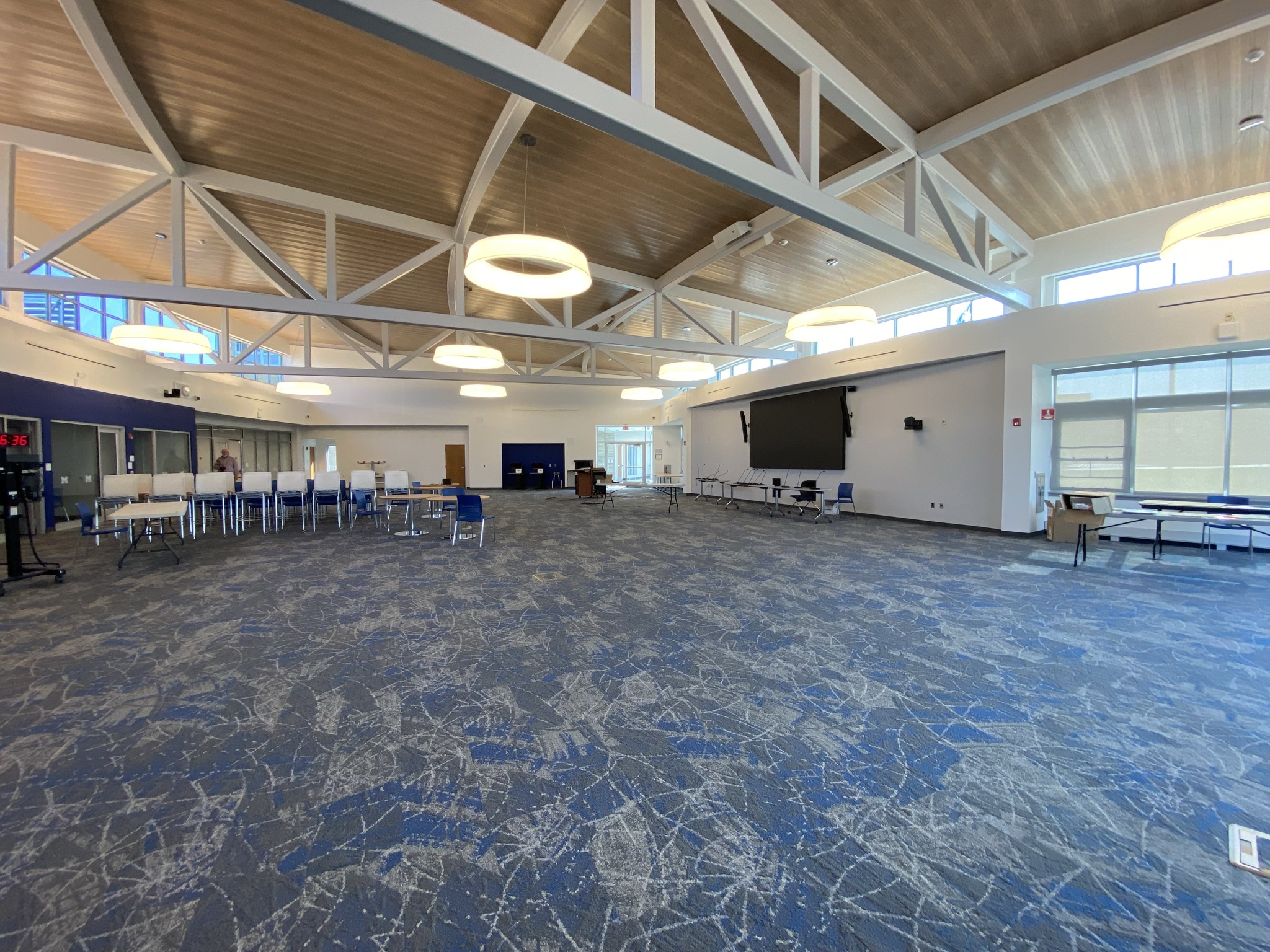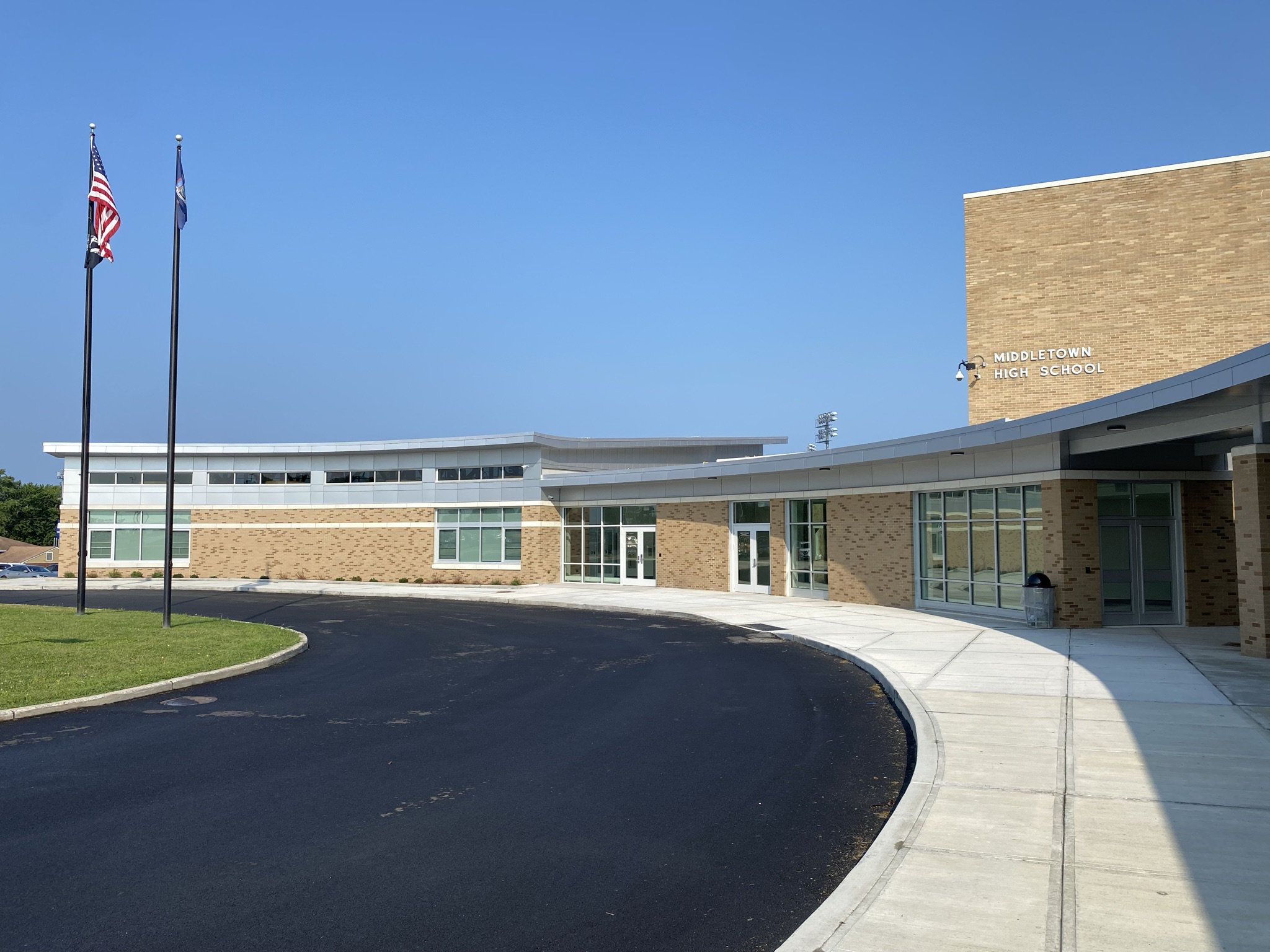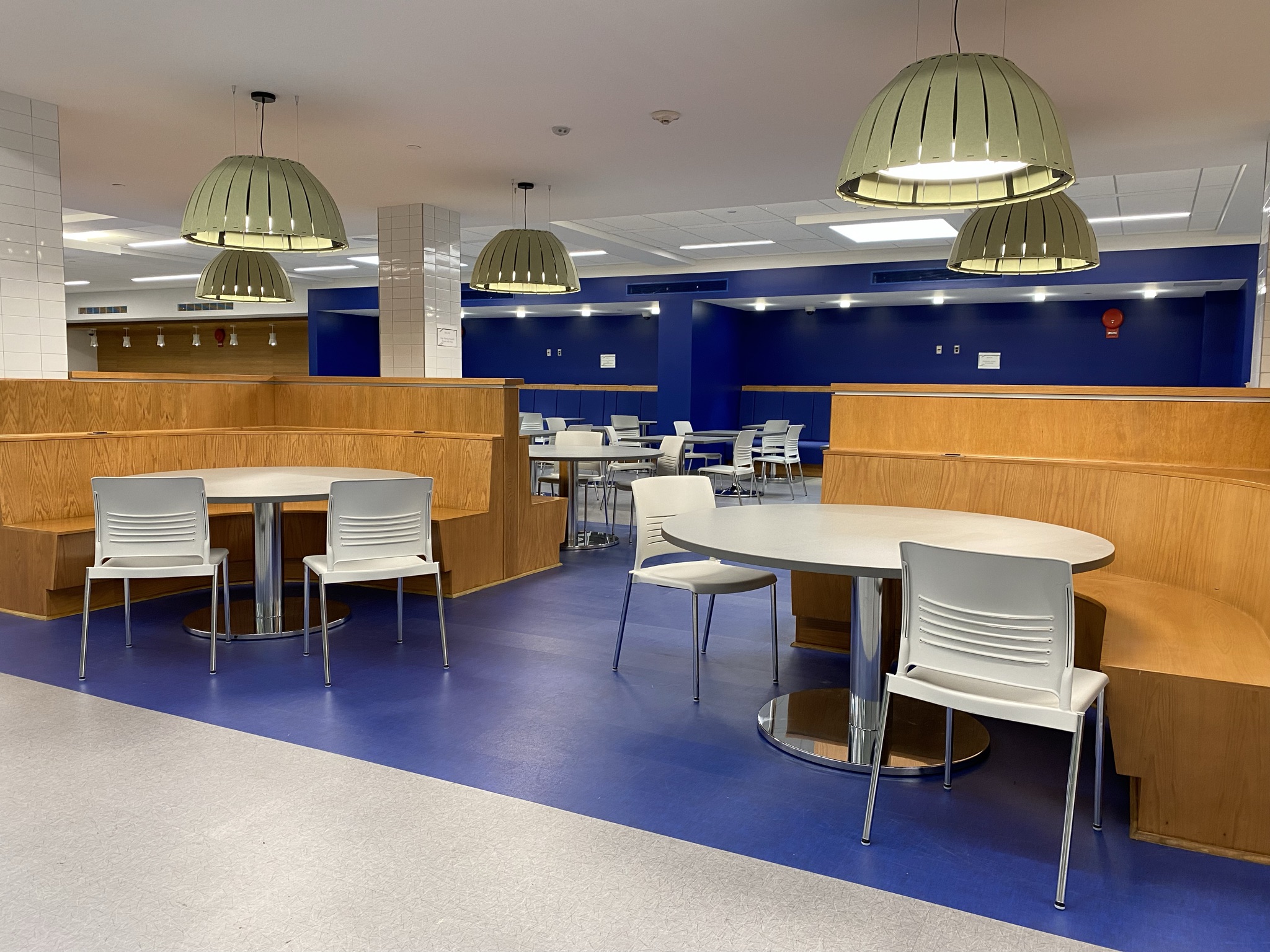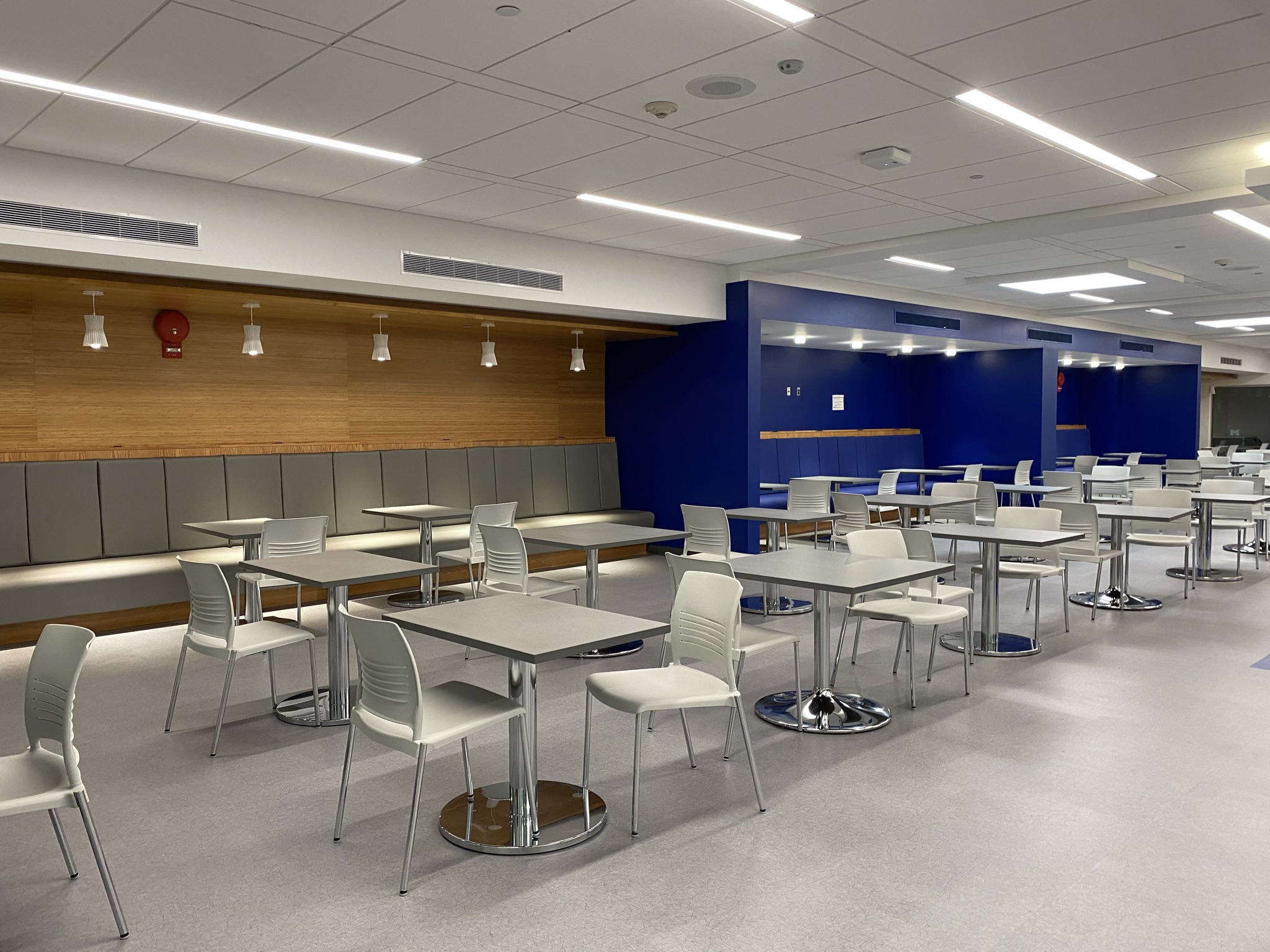 Client: Middletown ECSD
Project Scope: The High School Learning Center project includes an addition to house a Next-Gen Media Center and the renovation of the former Library into a food service Café. The new Learning Center supports changes in the instructional curriculum and creates a community space that can be utilized after school and completely isolated from the remainder of the building. After school programming of the Learning Center includes student organizations, Board of Education Meetings and continuing adult education.
The Café will provide varied eating options, including spaces to eat a snack and work on projects as a group or individually. The Café supports the after school meal program provided to students working in the Innovation Labs. A fully equipped video production studio is provided in the lower level of the Learning Center addition and features a classroom-sized control room for video production design classes.
Completion Date: Fall 2021