Major program spaces include a recording studio, sound stage and Foley room, a 60-seat screening room, 16 editing suites, animation labs and classrooms, shop space, executive offices and multi-purpose central studio for gatherings and events. The roof top provides a terrace where photovoltaic panels and vegetative green roof can be viewed as well as occasional film screening events.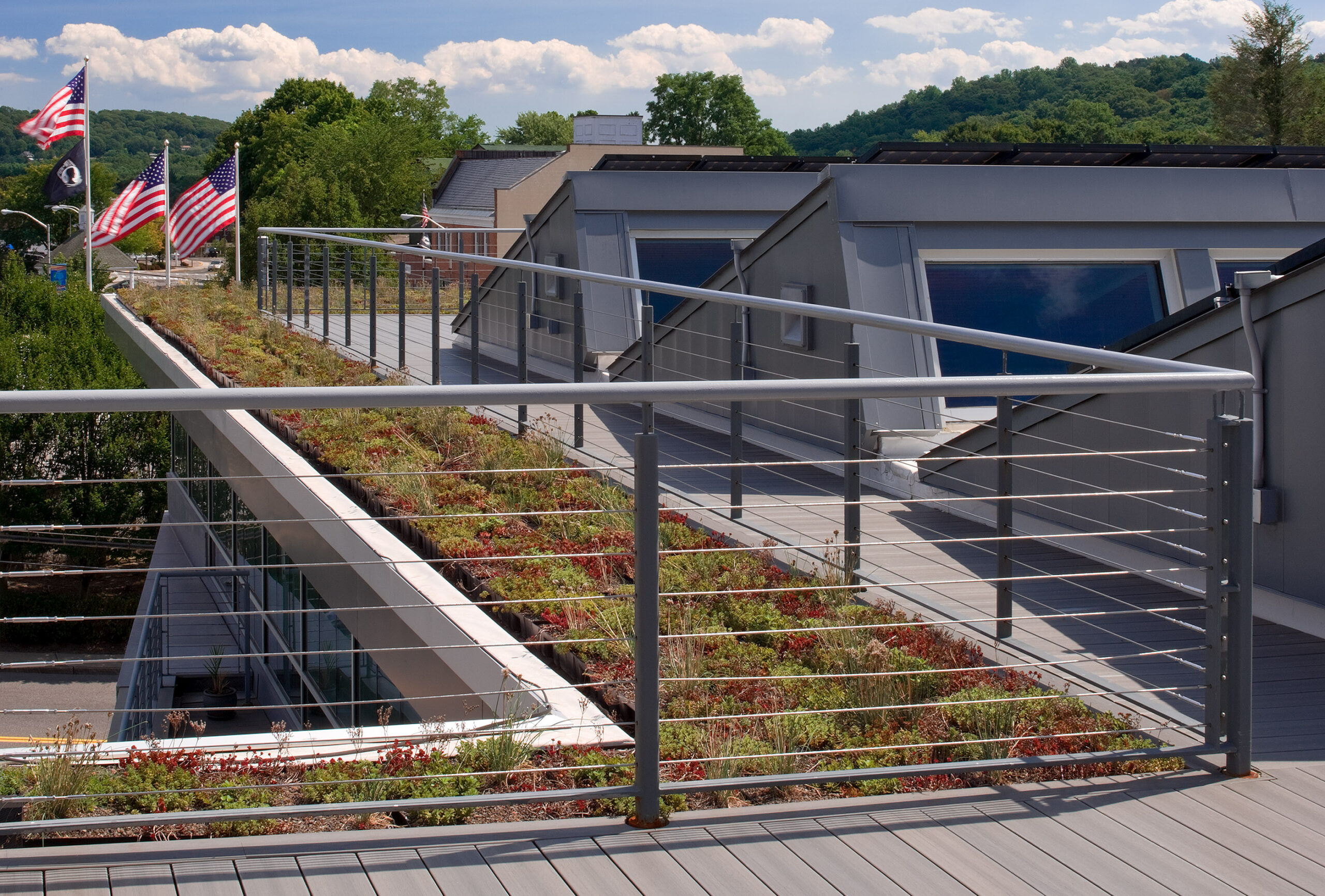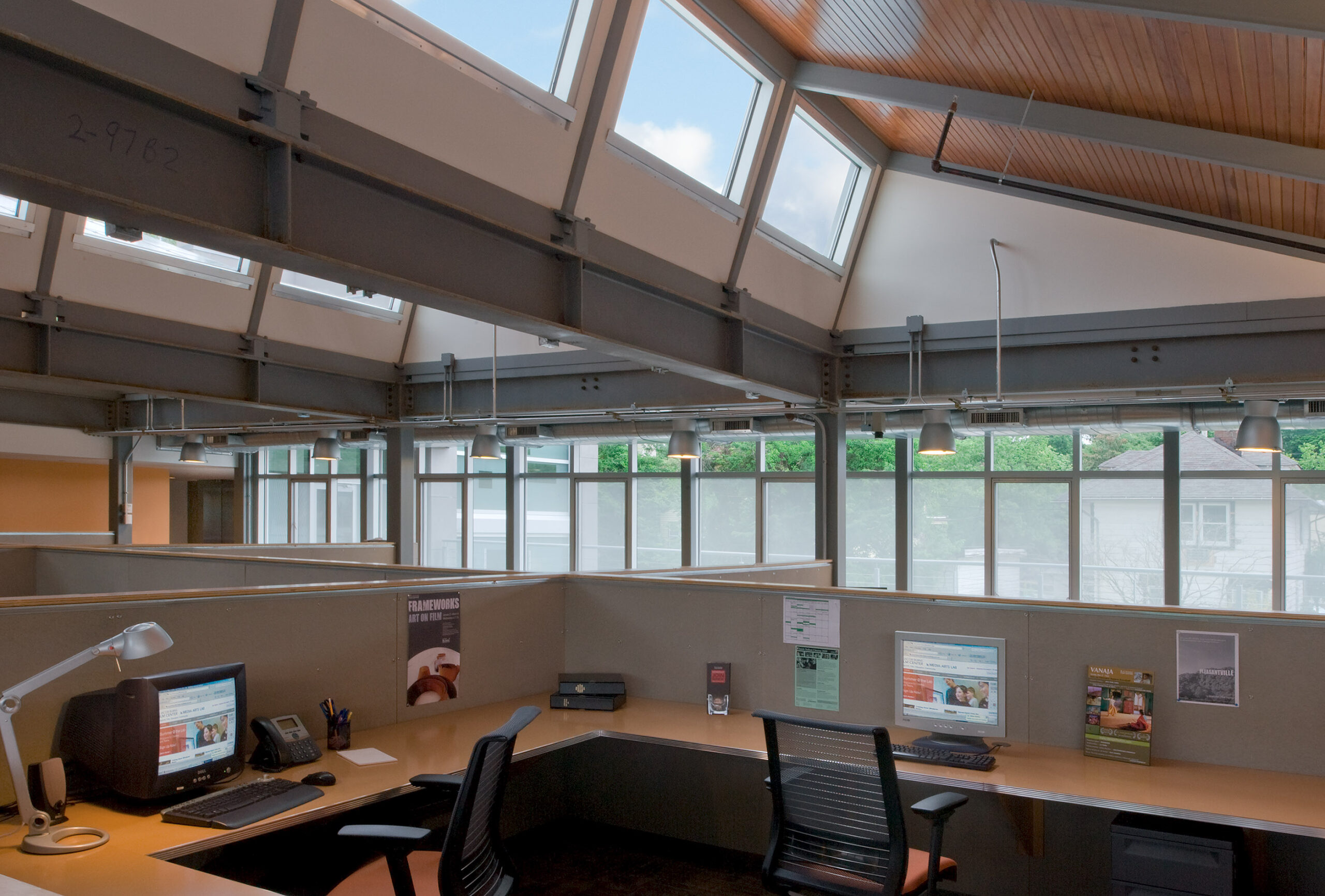 The roof features a saw-tooth design with windows overlooking the executive office space below, allowing natural light into the central office area. This feature eliminates the need for artificial lighting in the office during the day.
Exterior materials include pre-cast concrete panels, zinc-coated copper detailing, wood soffits, clear and fritted glass, and anodized aluminum. Feature wall panels are an integral color pre-cast concrete to have the appearance of cor-ten steel with LED light strips. Etched glass reduces heat gain, and landscaping was designed to be indigenous and to have no irrigation requirements.
The interior design provides a playful combination of color and forms to unify different functions and aid in the visual connection of spaces. One theme that is repeated within the design is the idea of the 'viewing window.' As though framed by a slide or still image, the window openings frame views which aid in focusing community attention on spaces and details in a similar way to a film director. Ultimately, the building expresses the desire to teach about media literacy, film making and sustainability within a spiritually engaging environment.