MORE
Fairview Country Club
About This Project
Location:Greenwich, CT
Completion Date:2017
The Fairview Country Club's goal was to maximize the club's offerings to its clients, without changing the structure that guests have come to know and enjoy. The project added two outdoor terraces and a grill room and renovated the main dining room, the lounge and lobby.
The reimagined entry sequence sought to create a memorable first impression that established the tone and feel of the club overall. The first touch point is open and welcoming and provides views to the new East Terrace and golf course.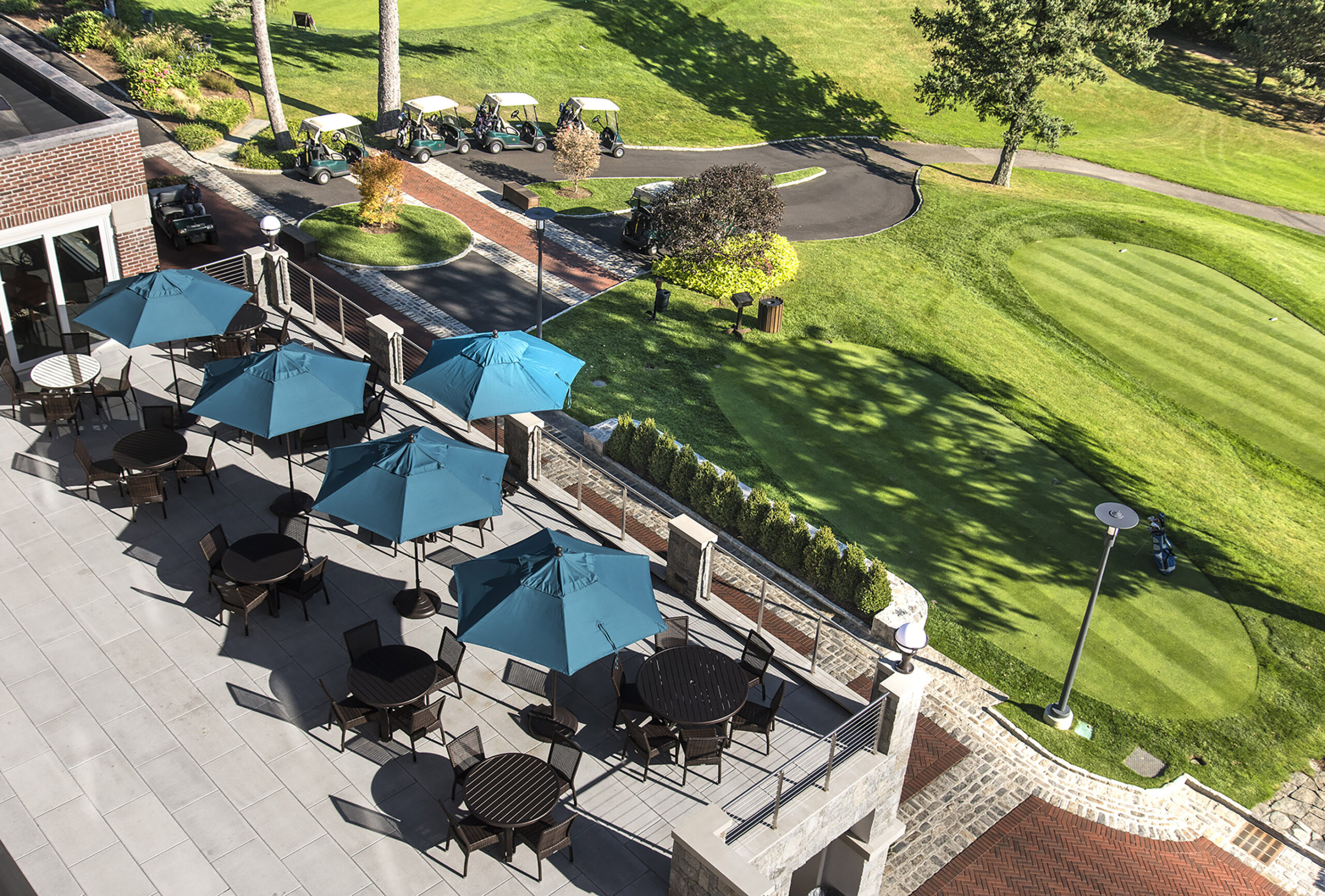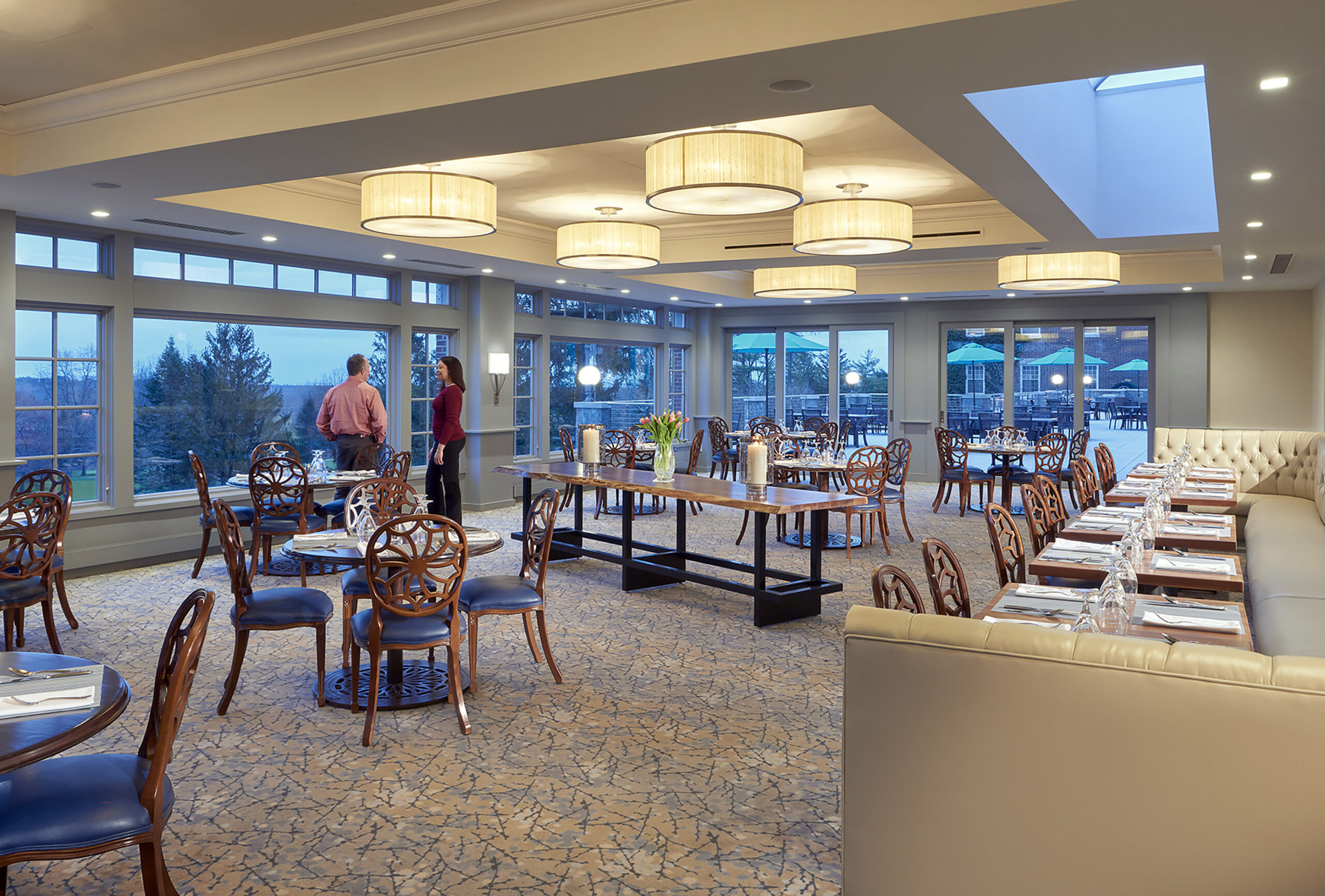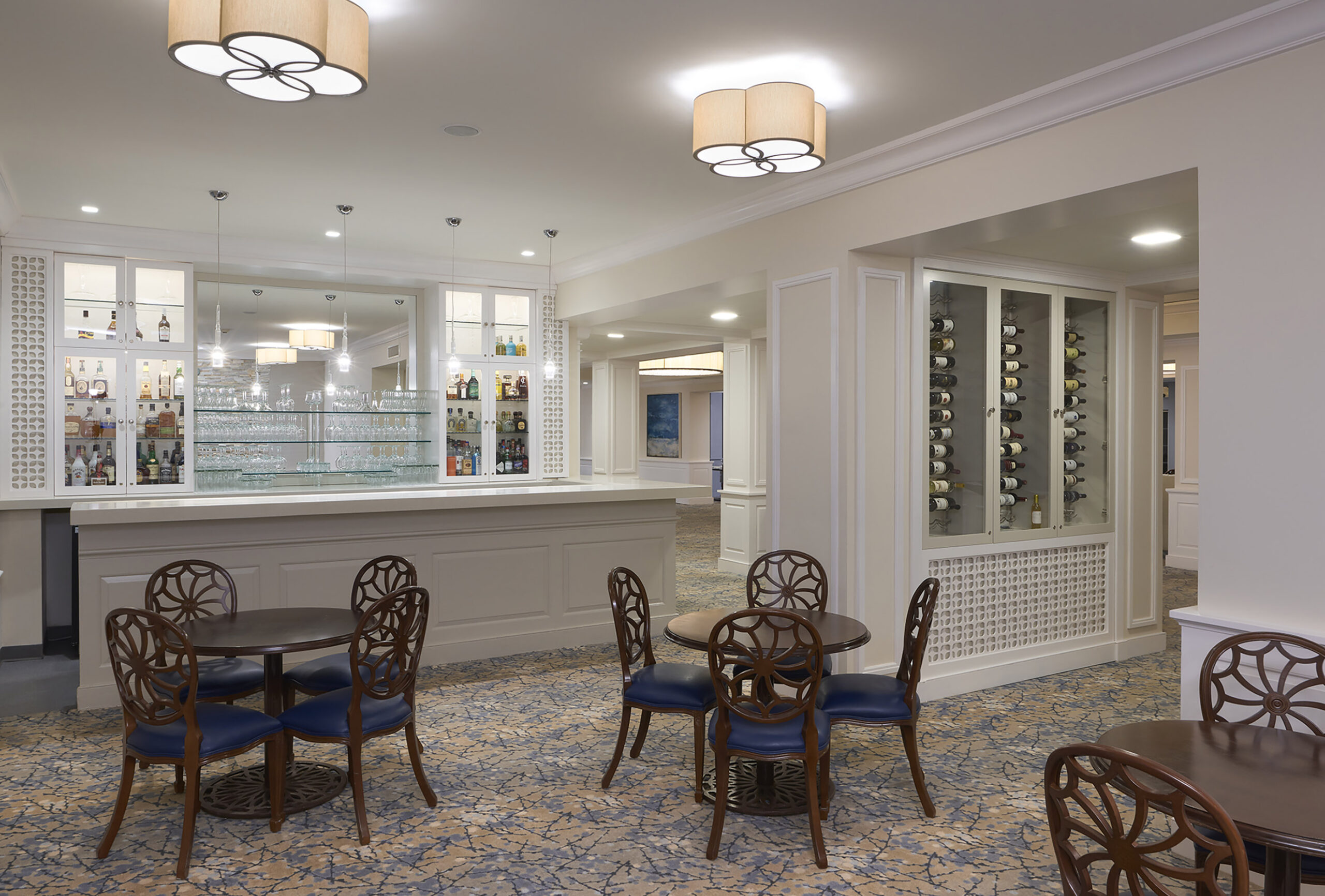 The East Terrace, which is directly accessible from the main dining hall, creates an attractive atmosphere for social engagements and events during the warmer months. The abutting main dining room was opened up to allow for unobstructed views and ample natural light throughout the space. The dining room wine bar was renovated, and interior finishes were updated including key furniture pieces such as large harvest tables that function as statement buffet tables.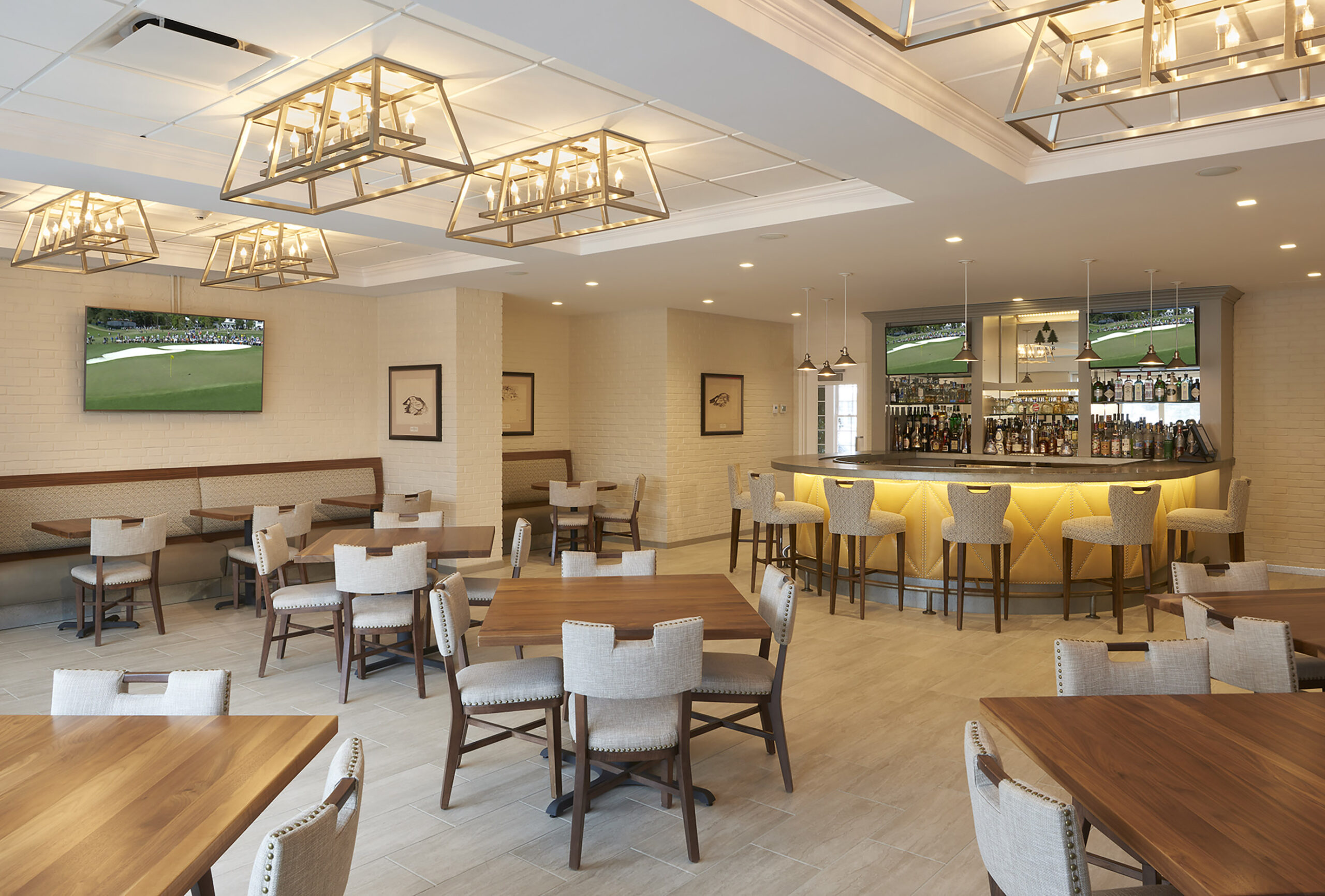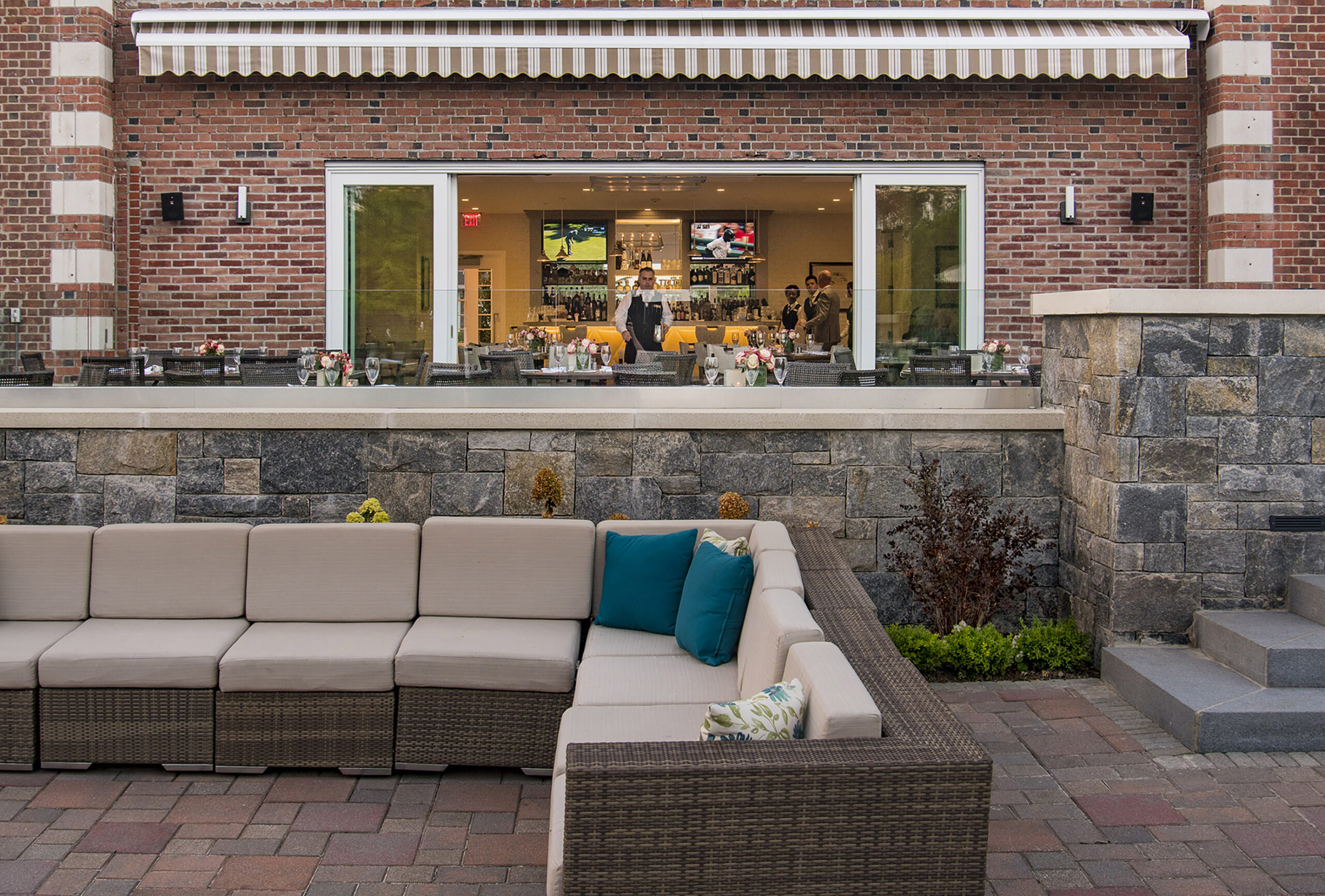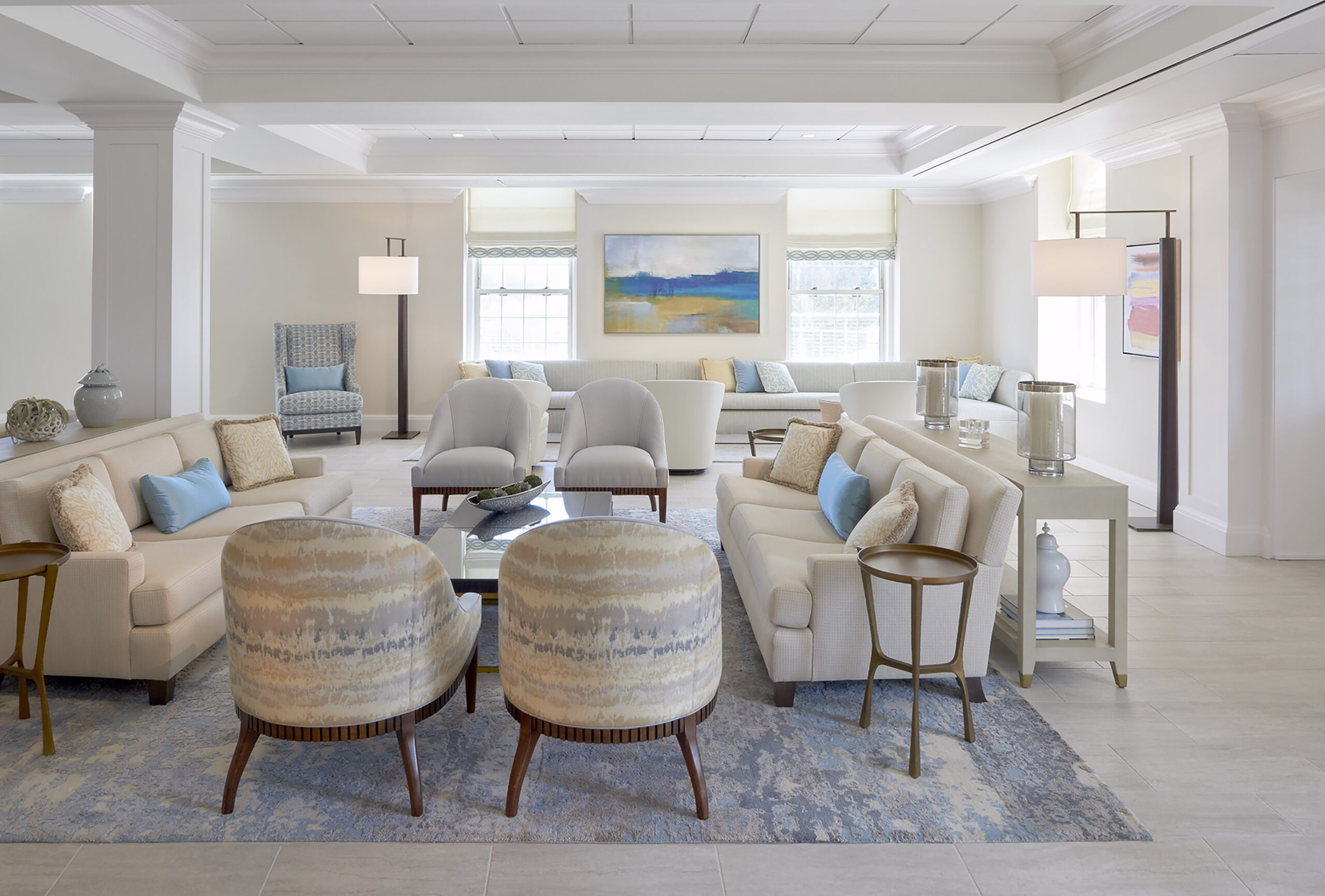 An addition of a grill room with an outdoor terrace and a "summer kitchen' to service the pool patio provides an informal place for gathering, relaxing and socializing. Directly adjacent to the new grill room is the club's lounge, which creates a welcoming space for the breadth of the club's current and future membership. The space utilizes various types of seating to define spaces for both large and intimate gatherings.